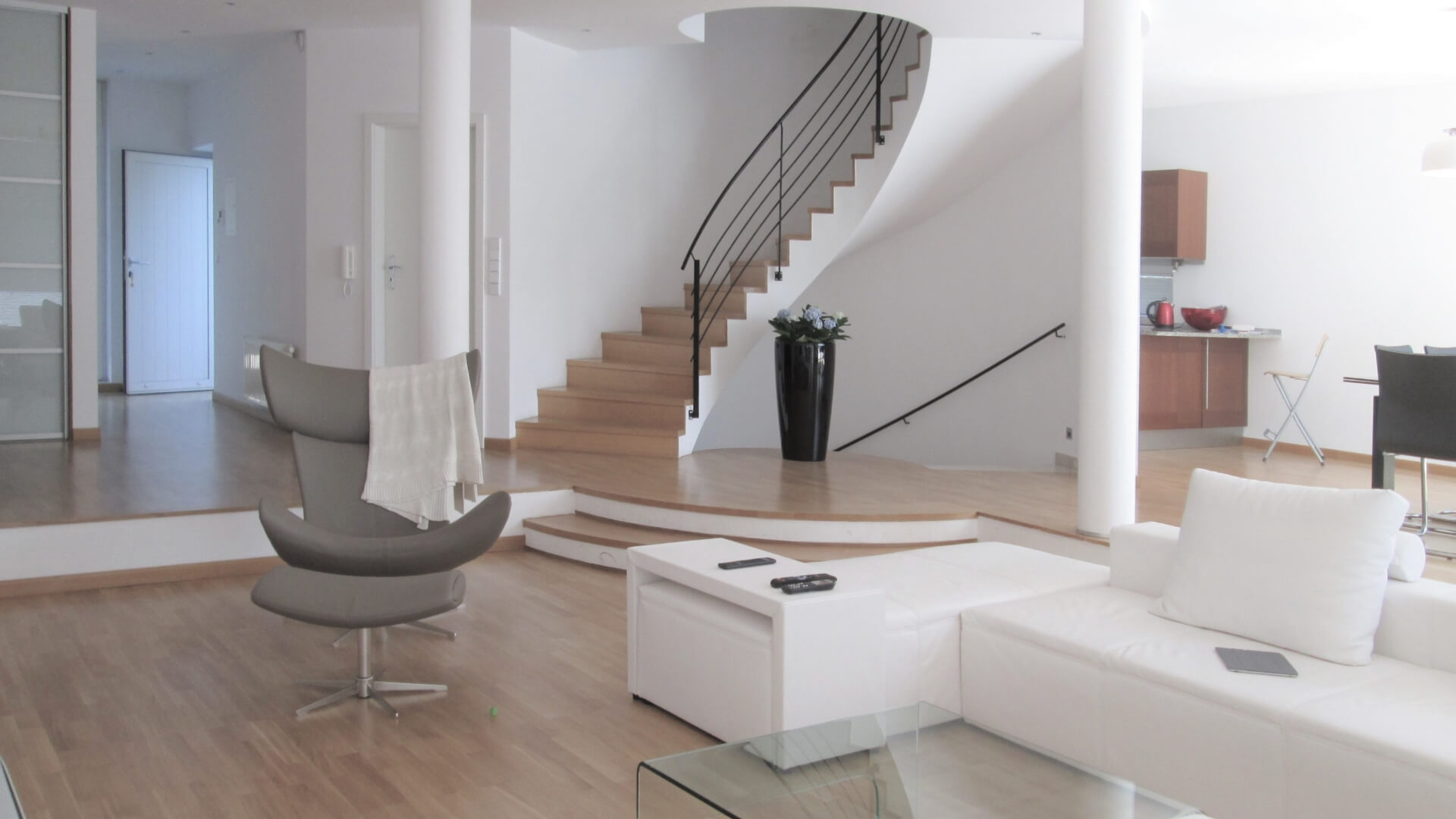 Residential park Młociny
Bielany - Warschau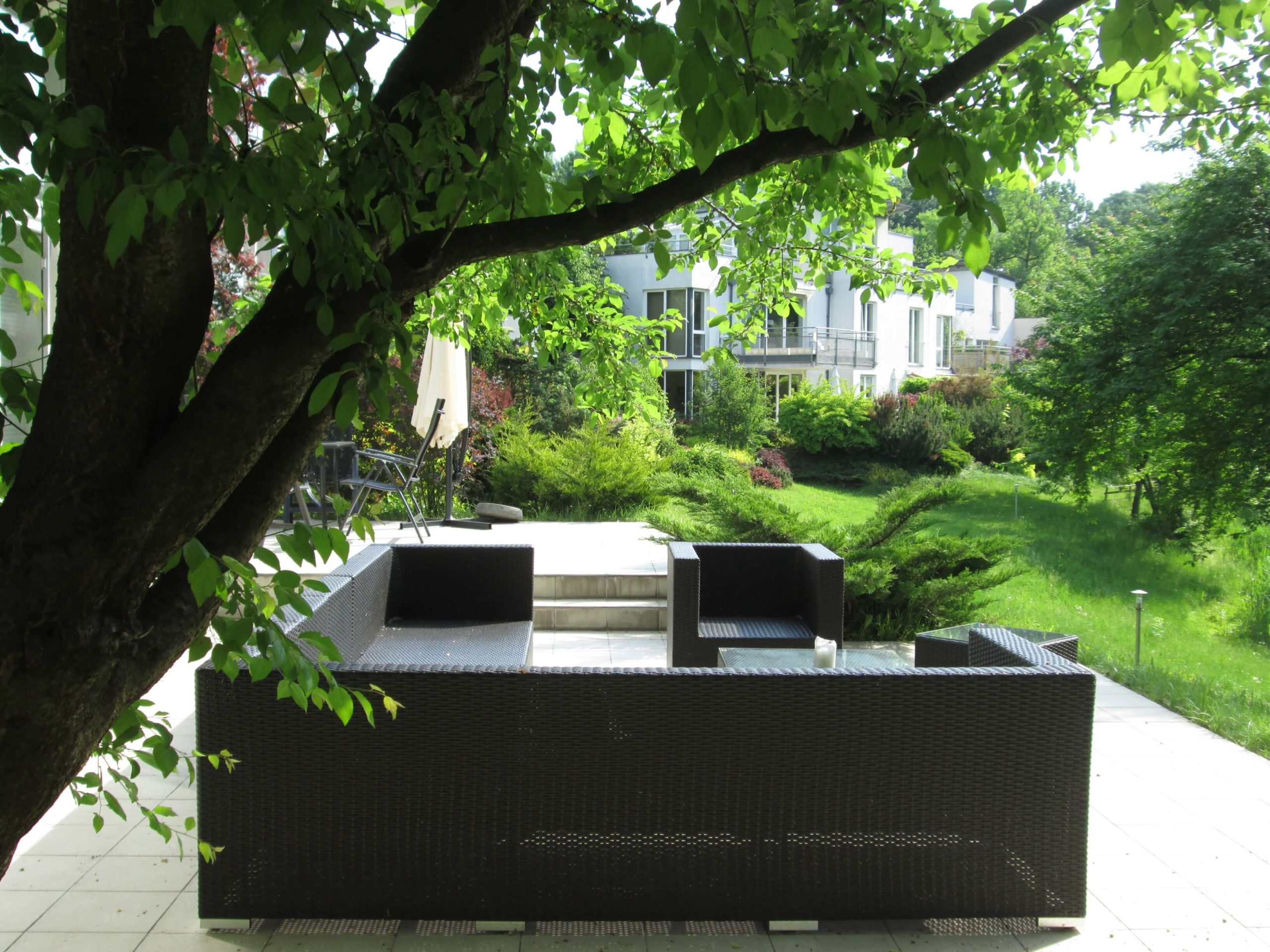 Residential park Młociny
Bielany - Warschau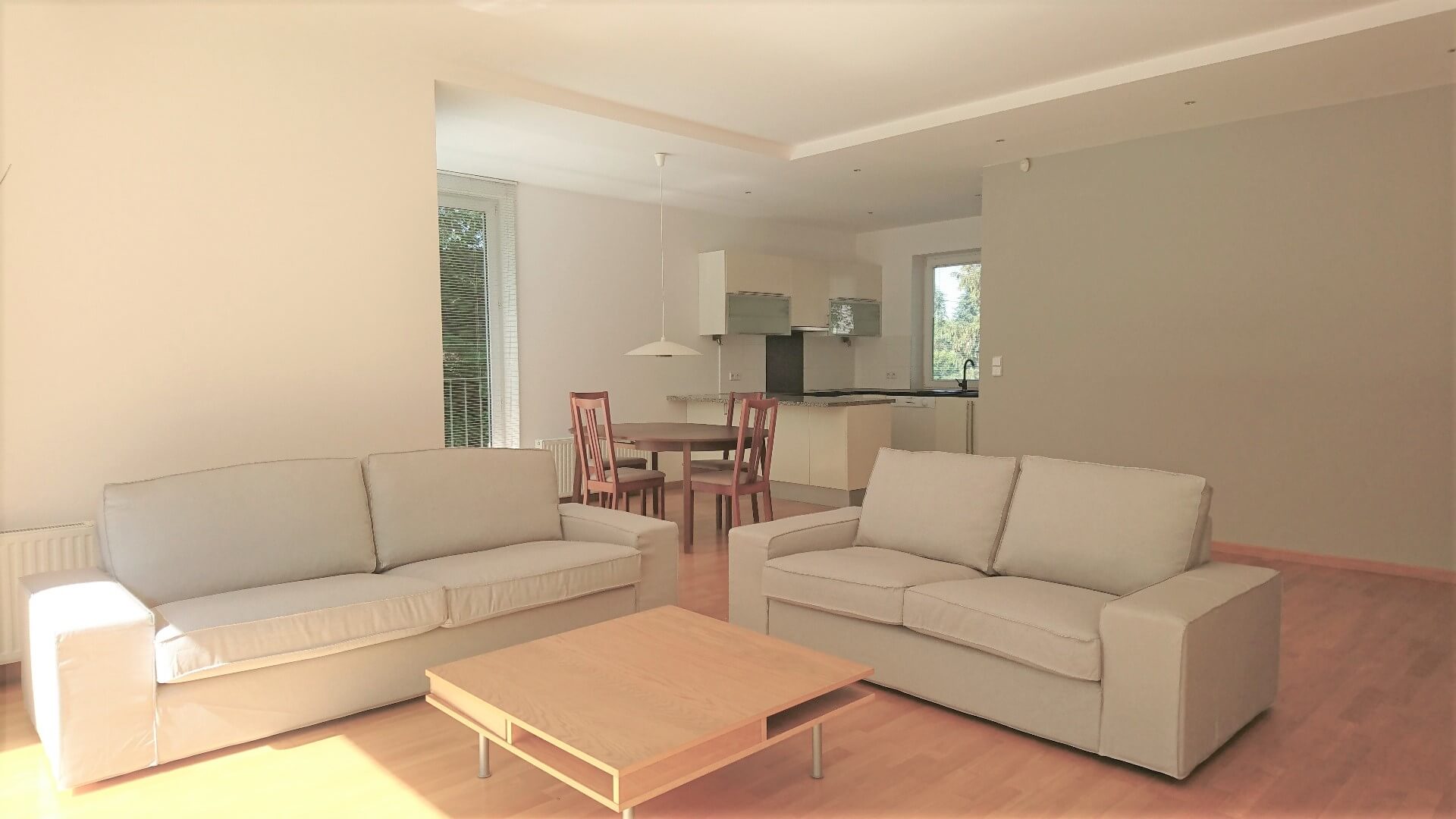 Residential park Młociny
Bielany - Warschau
Info
Our spacious residential complex lies in a park with a large pond. The plot has an area of 3,2 ha and is located in the vicinity of the Młociński Forest. Only 10% of the area is built up, so the recreational value is very high. There are only 7 apartment houses and 3 semi-detached houses, each with two floors and an underground car park. In some buildings are elevators. The area is fenced and guarded. Also a small-children's playground is on the property.
Thanks to the direct connection to the roads Wisłostrada and Marymoncka, you need only 10 minutes by car to the center (no traffic jam at peak times!). The nearest bus stop is only a 5- minute walking distance. The metro terminus and the "Galeria Mlociny" shopping center are also nearby.
We invite you to visit the apartments we offer.
Offer
Rental fee:
We offer rental apartments in the range of 150 – 210 m2. These apartments are located in apartment buildings as well as in semi-detached houses with their own access and garden part.
The apartments can be used both furnished and without interior fittings. A fully equipped kitchen 2 bathrooms and a toilet are standard. There are built-in closets in all apartments. Long and short-term rental contracts are possible.
Purchase:
It is also possible to buy a turnkey apartment. Upon request, changes to the equipment can also be taken into account. We will be happy to provide you with more information.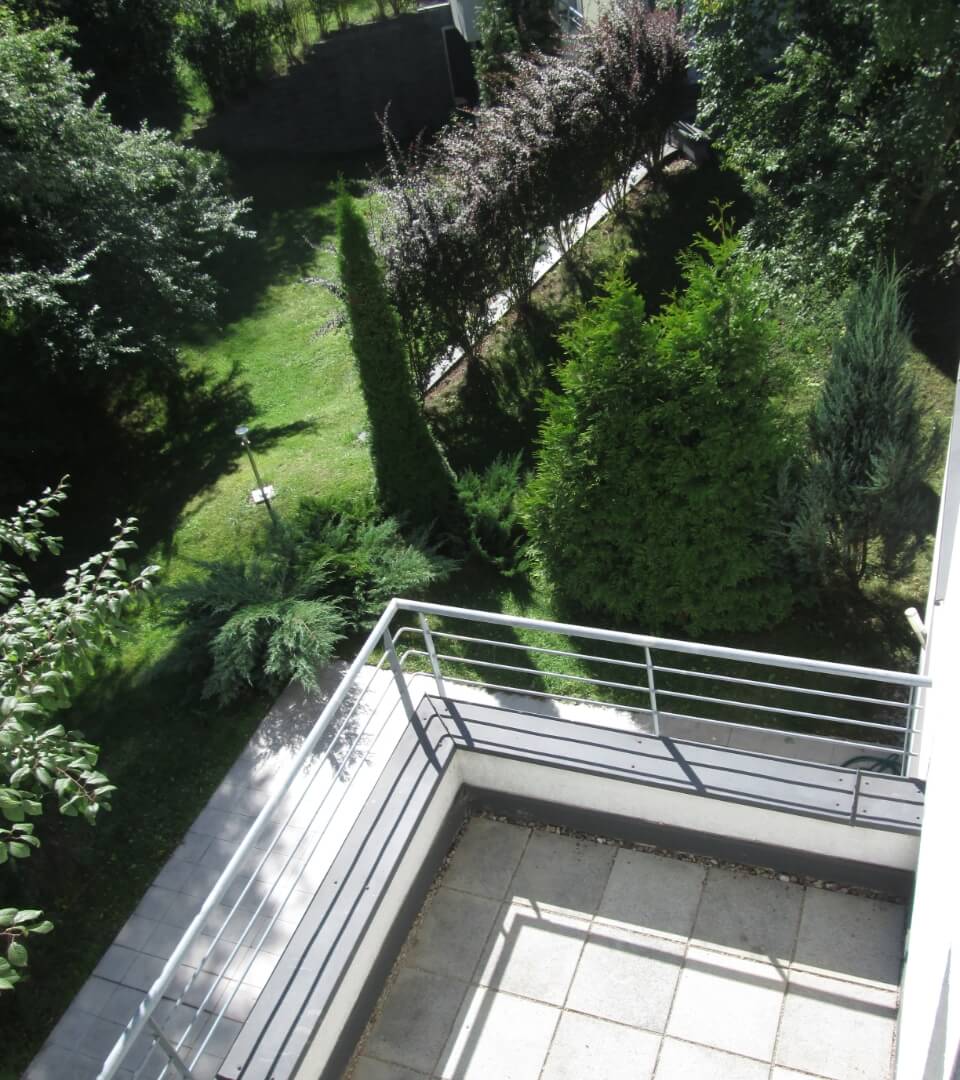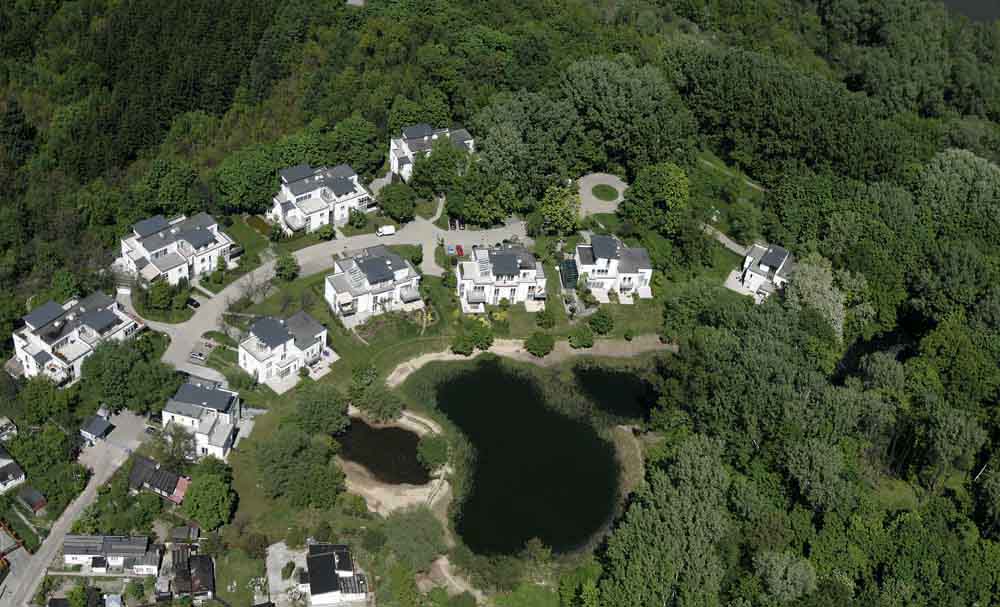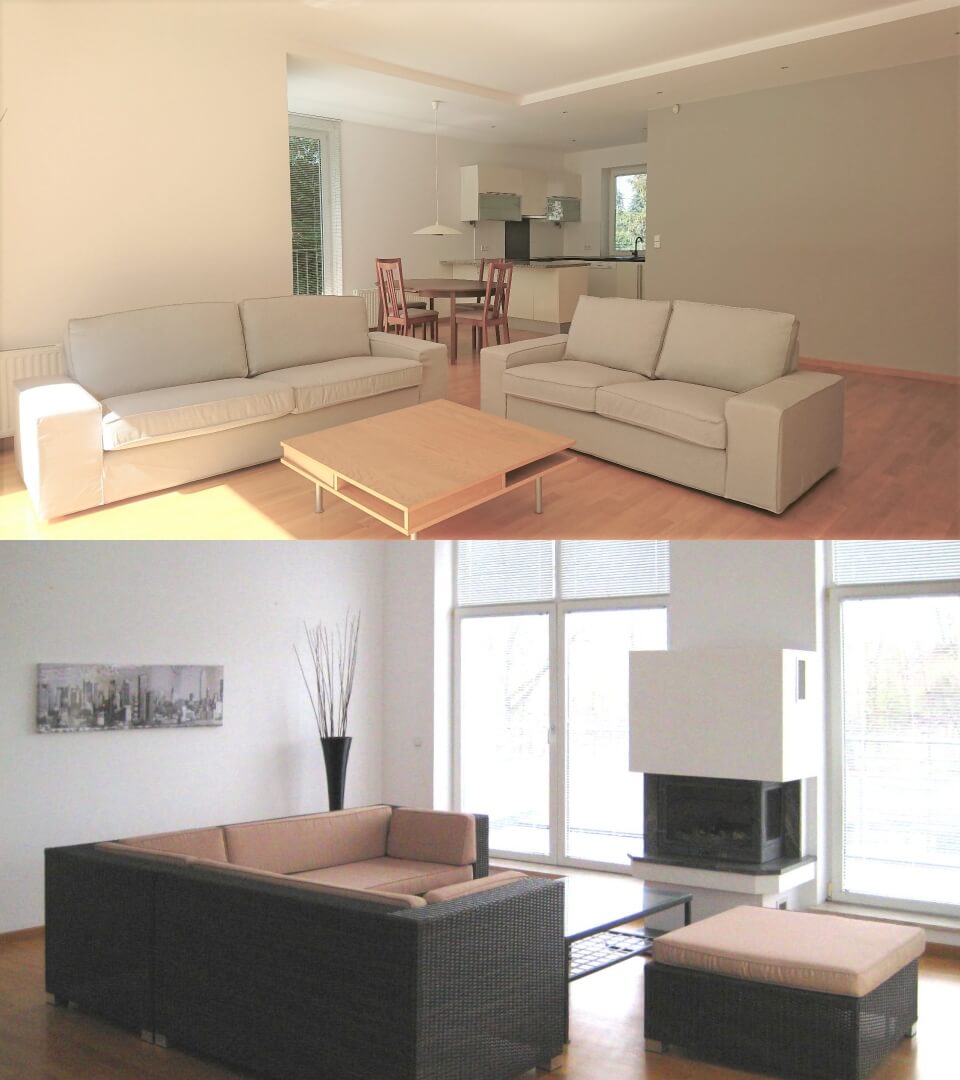 Awards
In the nationwide competition "Życie w Architekturze" the project was nominated for the main award in the category of multi-family buildings.
Opinion of the jury: "The nomination was granted for a successful attempt to instill new patterns of housing. Contemporary European architectural practice has been responsibly inscribed in the Vistula landscape. The park surroundings determined the proper scale of the complex and the appropriate selection of architectural detail."